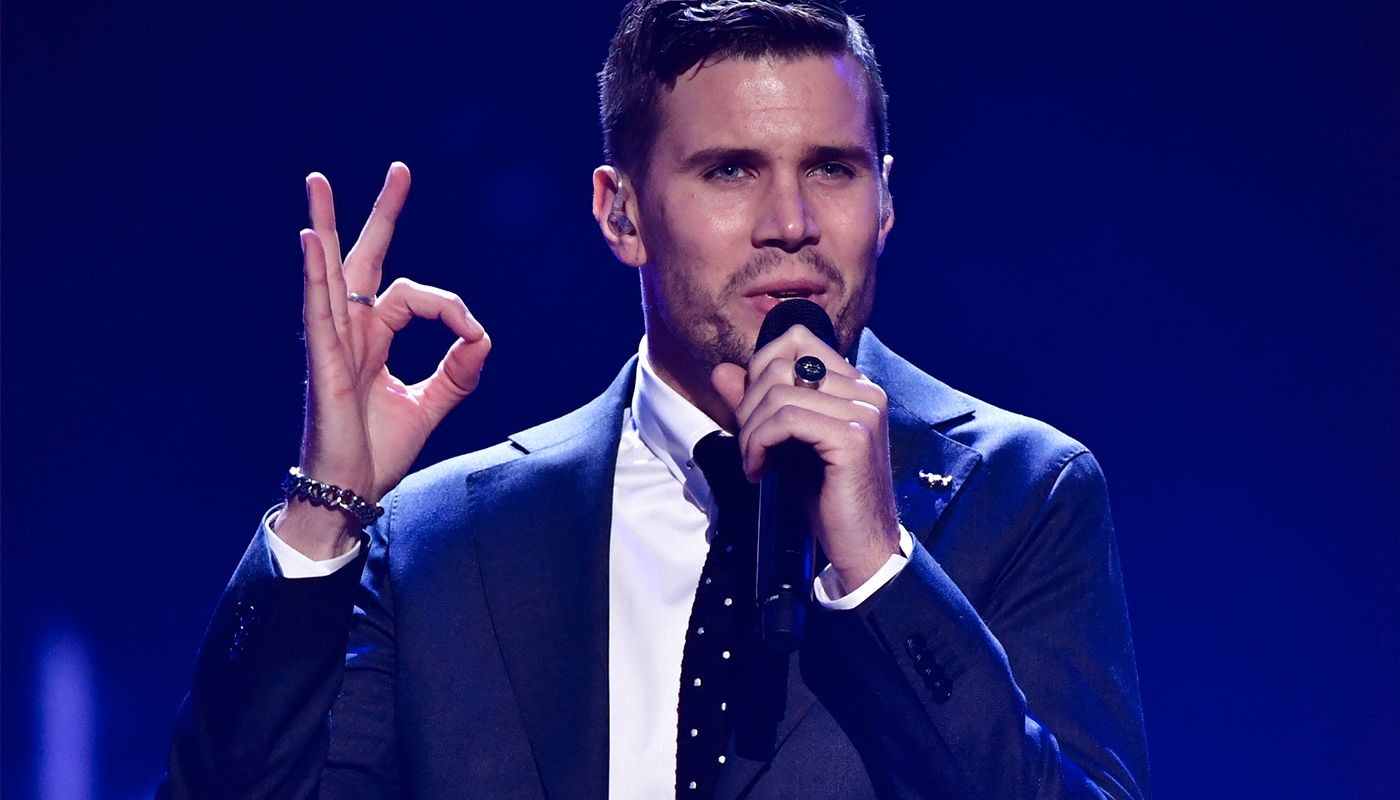 Sweden have the opportunity once again this year to equal Ireland's all time record of seven Eurovision wins. Sweden are possibly the most successful country at Eurovision in recent years with an impressive five top five finishes including two wins since 2010. For 2017, Sweden have chosen Robin Bengtsson and 'I Can't Go On' and their success looks likely to continue. 
'I Can't Go On' was written by the team of David Kreuger, Hamed "K-One" Pirouzpanah, and 2013 Eurovision singer Robin Stjernberg. It is a catchy pop song with an infectious air. The lyrics stand out from the get go especially the chorus' 'I just can't go on no more when you look so fucking beautiful'. (These have obviously been altered somewhat 'fucking' becomes 'freaking' so that it can be performed in front of family audiences at Eurovision).
The staging for 'I Can't Go On' also stands out. It begins with a close up of a microphone and Robin's face as he awaits to go on stage accompanied by his backing dancers. When he does take to the stage we are given a lively dance routine with treadmills and Donald Trump-esque hand gestures a la  
.
'I Can't Go On' has been an early favourite of mine since I first heard it at Melfest and it is still firmly top of my list this year. I would love to see the song go on to win the whole contest, but I think it may narrowly miss out on the win. The contributing factor is Robin's personality. While he successfully pulls off the vocals, dance routine and staging, he fails to convey a sense of humour or likeability factor in any of the interviews I've seen him give in the lead up to Eurovision. This may seem a trivial issue, but winning over international audiences plays a huge role at Eurovision and contributed for example to Conchita's win.
My Ranking: 1st

My Prediction: 3rd in the Final